Tuesday, June 01, 2010
Analyzing the Analyst Relations Firms
Analyst relations professionals and enterprise architects are both practitioners of the game of influence. Analyst relations professionals attempt to influence analysts where enterprise architects attempt to influence their business and IT constituency. Both can learn what works and what doesn't from each other.
As an enterprise architect for a Fortune 100 enterprise, I spend a lot of time figuring out how to make my influence game better and at times have borrowed from the sage wisdom of Barbara French, Carter Lusher and others who seek to help analyst relations professionals to improve their game.
Anyway, I hope to share a few perspectives on a few missing aspects I have observed regarding analyst relations...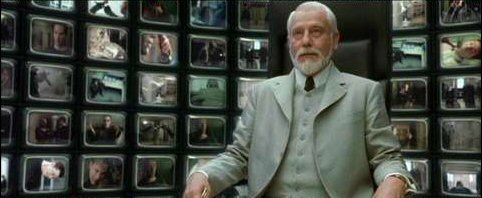 While all business models place a scope which constrains what areas they cover and won't, I believe the first mistake made by analyst relations professionals is one of not looking holistically at marketing. If you are familiar with the Kevin Bacon Six Degrees Principle, how many degrees away are analyst relations professionals to analysts to end customers like myself? At some level, should AR pros tailor their message to analysts and have a different message for end customers? Remember the game of telephone and how it changes as it passes through many people? Shouldn't analyst relations firms help tailor the message such that it is consistent through all channels?
Whether it is Tekrati, SageCircle or other firms, every discussion contains the magical word "influence". We all want would love quantitative measures, but I think this is nirvana. Much of the real influence comes from private conversations, which may or may not be representative. The responses of eight-hundred people who answer a "survey" may be much less representative of the market than the responses of two-hundred people chosen to represent a market statistically. Because the end-hundred decided to answer the survey, their answers are somewhat or potentially massively skewed.
Many vendors spend lots of money on analyst firms to produce white papers but have no idea as to whether us customers actually read them. In fact, neither the analyst firms themselves nor analyst relations firms never even think to ask. In order to remedy this situation, I will share personal insights on the last four published analyst research papers I have read and include why I read them as well (reverse chronological order).
Last week, I sat quietly in my living room (not at work) reading Kevin Kampman of Gartner (Burton Group) paper on Microsoft's Identity Forefront product. The coverage of a new product offering in the identity ecosystem is intriguing to me, but more importantly they made it really easy to not only learn about it, but to consume it.
Gartner (Burton Group) sends document alerts via email so I know when new content is available. Within the email are links that not only allow me to access the content, but allow me to choose the content format (e.g. Word Document, PDF, etc) in which I would like to consume it. When I click on the link, it doesn't even challenge me for a username/password (I think they maintain a database of IP addresses for their customers). At no time, did they make me track down someone with a "seat". AR Pros should ask themselves, from your seat, when does it make sense to deny someone access to content about your value proposition?
For the next two, I am not sure of exact order but since they work for the same firm. The 451 Group is really good about spotting emerging trends and sharing their insights before it is even many analyst firms radar. Matthew Aslett on Open Source and Josh Corman on Security are absolutely brilliant. Now that 451 Group has added Andrew Hay to the roster, their ability to influence me will most certainly grow stronger in the future.
IDC is another firm whose research I frequently consume. While most analyst firms have grown weary of case studies, enterprises absolutely love them. Now a moment of truth; there usually is only one
leader
in any particular vertical and therefore many enterprises are equally interested in being fast followers and case studies aid in this goal. Sometimes we like to learn about new products, but more often we like to learn about existing products used in novel ways. IDC is one of the few firms that still tells the story of enterprise adoption through the lens of an end-customer.
Influence isn't just through published research and can occur through blogs and other social media channels. Wouldn't analyst relations professionals love to understand why enterprise architects love RedMonk? Is it because of the frequent and thoughtful insights unleashed by James Governor (no relation) where his perspective is not the same usual repeat after me indoctrinated sterile happy talk?
Is it because RedMonk pioneered the notion of open source analysis? Is it because all of their blog entries disclose who is a client and who isn't which serves to make their research more trustable? I follow Michael Cote and his insights into infrastructure and Stephen O'Grady (when it is not baseball season).
I periodically follow Tom Rafferty (aka GreenMonk) and his coverage of Green IT. The reason I haven't fully committed is he lets too many people off the hook. For example, what would happen if all analysts covering green were to talk about certain consultancies who encourage their consultants to burn thousands of gallons of jet fuel every Monday to get to client sites and think that being green is carpooling the last ten miles.
Remember that fast follower comment? This mantra doesn't just apply to technologists but also is practiced by those in marketing and media relations. Do analyst relations firms understand how influential the Altimeter Group is? I am currently following Ray Wang and Charlene Li and their thoughts on social CRM which I believe is more than just a new buzzword prefixed onto an old one.
One day, an industry analyst (name intentionally withheld) reached out to me via Twitter and asked for help in making a customer service breakthrough within my own employer? While I did a good job of making it appear smooth on the outside, it was most certainly turbulent on the inside. I believe that social CRM is a missing component within the vast majority of enterprise architectures and the insights provided by these two individuals can help improve the EA discipline. They have given me a new lens in which to see our customers, something that most IT professionals sorely lack.
I am currently reading Charlene Li's new book: Open Leadership and I love the fact that she doesn't use abstraction terms and hide behind confidentiality. For example, which is more credible to the ears? Most analyst firms would say that I am employed by a Fortune 200 Financial Services Firm headquartered in New England. Charlene would mention my employer by name.
If I were an analyst covering analyst relations firms, I might conclude that analyst relations firms are exploiting their clients fear, uncertainty and doubt. My gut instinct tells me that analyst relations professionals view themselves as the keepers of customer insight. This is a fragile relationship at best. I know first hand that an executive can easily sway a discussion by bringing up a single customer comment which quickly invalidates weeks if not months of market research. Analyst relations professionals need to become enablers of conversation and not resort to command and control.
So, in order for an analyst firm to influence us enterprise end-users, do we need to be customers of the analyst firm? I figure I will leave it up to reader discretion to determine whether the answer to this question even matters.
Being the inquisitive type, I would like to know why analyst relations professionals aren't asking analyst relations firms about insight into the ultimate end-customer? The end game is to sell to end customers where analysts are just one path and you need full visibility in order to be truly effective in either an enabler and/or command and control role.
Remember, I am just a single lone voice in the wilderness. I hope that analyst relations professionals will do their own homework and figure out whether their are more out their like me. You will not be wildly successful until you figure out the answer to this most important question. I am sure that Carter, Barbara and others are more than willing to help you figure this out...
|
|
View blog reactions