Thursday, May 23, 2013
Musings of a Teleworker...
Many people may know that I am a teleworker and spend lots of time interacting with clients and coworkers over the phone. Over time, I have come to smile when experiencing the following scenarios:
A child is heard in the background - preferably screaming, crying or yellingS
Someone's dog is heard barking in the background
Someone openly admits to be pacing in their kitchen (or insert room name here) rather than watching your virtual room presentation
You hear the tail end of a toilet flushing or someone washing their hands
Someone goes on hold and your conference call lights up with elevator music or an automated message notifying you that you're on hold, and begins selling you some telecom service
The Mailman, UPS, Fed Ex, DHL or some other entity arrives at the door and someone has to answer
Someone is heard washing dishes
Someone is multi-tasking on two or more calls and fails to mute their line when engaged heavily on the "other" calls Landscapers or workers (home repair - anything) in the background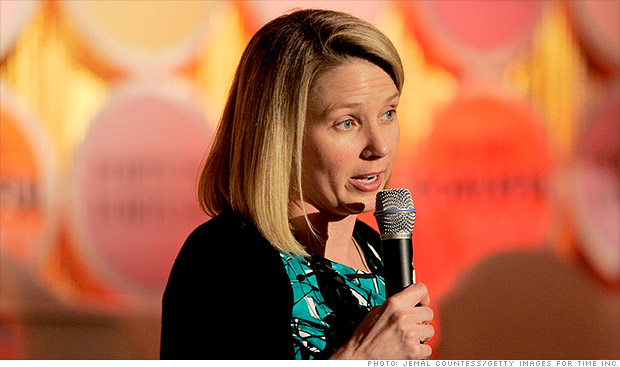 |
|
View blog reactions
Monday, May 20, 2013
Has the focus on "climate" destroyed teaching of non-violence in our schools?
I grew up in the 80's where you could find me every Sunday at the Colonial theater watching Kung Fu flicks with all the other kids from different neighborhoods. There were gangs at the time and I knew them all. We would act out the latest moves we just saw in the parking lot that sometimes spilled over onto Farmington Avenue impeding traffic.
Martial arts films are the only movies in existence that consistently show women of clear mind and action fully capable of defending themselves. In America we look at women who can fight as "manly" and unattractive. Martial arts encourage women to learn self defense to cultivate and preserve their beauty and spirit. At the same time, we learn that violence is never to be taken lightly. That seemingly casually aggressive situations can turn deadly fast.
Unfortunately the biggest mistake we make in the West is to think that someone who loves to study boxing, kung-fu, wrestling or jiu-jitsu loves to fight. We think somewhere internally they enjoy hurting other people. Now take a look at Buddhist monks. They are known globally as one of the most peaceful people on the planet. But they are also known for having a long tradition of cultivating self defense techniques.It is precisely because they have extensive knowledge of how to break bones and choke people, that they choose not to.
Now we see bullying as a long ignored social epidemic. We see crimes against women and young girls as a global cancer. Our children are also horribly out of shape. Teen obesity and disease from poor health are common among our kids. It is not the parents, educators or politicians who are helping America solve this issue. It is a family of martial artists that are stepping up in ways that only academia could dream of.
In sixth grade, I had the opportunity to learn martial arts for the first time as it was taught in our Middle school free of charge. Sadly, this was disrupted by President Ronald Reagan who found the need to deport citizens of Iran. I lost my first sensei and to this day hold feelings that I was robbed by a misguided culture that thought it was protecting me from harm, but in reality the exact opposite happened.
Yesterday, my oldest son who by the way is also in sixth grade achieved junior Shodan. Interesting to see how much progress can be made between generations...
|
|
View blog reactions
Monday, April 29, 2013
Insurance Core Systems Modernization: You won't hear this from an industry analyst...
Carriers have lots of rules that govern everything from rating and underwriting to policy processing. Most carriers attempting to replace their policy administration system forget about this important point and discover too late that the number of rules will more than like overwhelm a new core system.
Smart insurers focus first on product configuration and rating migrating legacy systems to bespoke rating engines. Carriers often have multiple rating engines tied to policy administration systems, web portals and other systems which leads to inconsistent pricing, compliance issues and the inability to develop innovative products.
Many industry analysts fail to tell their customers that the rating engines that are locked into most policy administration systems are often inflexible and lack the ability to scale. Some carriers have even figured out that they don't really need to replace their administration system and just needed to focus on externalizing their rating and rules...
|
|
View blog reactions
Monday, April 15, 2013
Why do some IT leaders always advocate for hybrid approaches?
In your career travels, you may have ran across those IT leaders who always seek middle ground. The glow about achieving a hybrid approach. While this approach is popular, this often results in both suboptimal leadership and business outcomes...
Ever heard the phrase: Shit or get off the pot? What happens when you seek to choose a hybrid position? Are you OK with half of it being in the pot while the other half runs down your leg? Leadership isn't about appeasing people but more about achieving necessary outcomes when tend to be towards one side over another.
People love to be reasonable.Striking a balance makes the person who is attempting to strike it appear a reasonable sort of person. Who wants to be unbalanced? After you have looked at the pros and cons and understood the competing arguments, you should balance them out, yes? But when someone strikes a balance, they rarely say what balance has to be struck and why. Instead, they throw this phrase in as the final justification.
It allows someone to come into a discussion and own new midway territory that is hard to argue with. Talk of balance can be reassuring when actually, what is needed is a radical rebalancing of priorities. No balancing is required when the scales come down firmly on one side. In short, striking a balance is woolly and platitudinous, neither ideal when you are dealing with a statistical reality. Fewer targets, just like a little bit of ham for a vegetarian or the Pope agreeing to share the Vatican with the devil, is still the wrong thing to do...
|
|
View blog reactions