Thursday, July 03, 2008
Enterprise Architecture: Why do many software developers reject CMMi and Process Oriented Approaches...
I spent some time noodling why most truly talented IT practitioners tend to reject Process-Oriented approaches such as CMMi...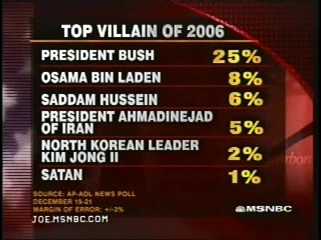 Before someone gets it twisted, it is important to acknowledge that you can work in an IT organization and still not be an IT professional! Project Managers are not IT professionals so in order to understand what I am about to say, it is important that we use strict definitions and not practice hybrid word blending. Likewise, we should also clarify the word practitioner.
At work, I am a champion of open source and have a strong affinity towards projects that choose licenses that are enterprise friendly. At home, my opinion of open source stays the same, but my preference towards GNU licensing is a lot stronger. At times, explaining this subtlety of behavior requires a lot of time, where they payoff is small. Likewise, developers sometimes are solicited for lots of time-consuming detail only to watch it over-distilled.
CMMi has a strong taxonomy but otherwise lacks rigorous structure. This makes it difficult for a developer who is used to structure to even understand the otherwise conceptual nature of CMMi and may be difficult for them to distinguish between charlatans or
mental masturbation
and legitimate ideas. Likewise, developers may present evidence that a certain approach is wide but it often goes misunderstood.
|
|
View blog reactions