Sunday, January 27, 2008
Does your enterprise suck at finding top talent?
Figured some fresh perspectives are in order...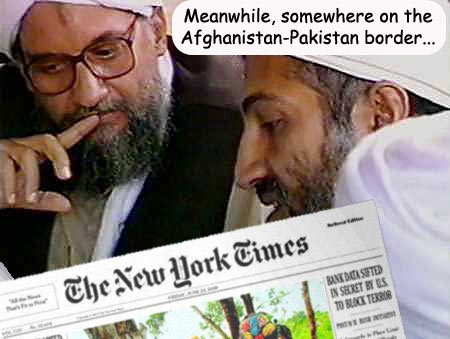 Generally speaking, top talent avoids enterprises who outsource like the plague. It may be the fact that there is a strong correlation between top talent and patriotism and watching jobs that belong in the hands of Americans moving offshore simply doesn't feel right to
them
. Even if top talent has no ethical/moral struggle with outsourcing, they do understand that part of finding a great employer is the ability to also have conversations with smart peers in which outsourcing removes the ability to have deep conversations.
Likewise, top talent never applies for a job; they're so good they get the jobs they want through their friends and references. You'll never have access to these people unless you happen to be a personal friend to one of them. Do your IT executives spend time on recruiting or do they think this is the sole responsibility of the HR department? When was the last time you had the opportunity to network with enterprise architects? Do enterprise architects feel compelled to solve this problem? After all, many of them believe in people, then process, then tools - in that order. Are they willing to live up to what they speak?
The next generation of top talent, is still in school and they have yet to realize they're that good. It's possible to hire these guys if you find them before anyone else does, and this can be done by offering students "awesome" internships. I bet your enterprise doesn't have the ability to bring in folks out of college and pair them up with an experienced enterprise architect who can show them the ropes. Does the IT
leadership
management acknowledge that if you can't find top talent today, you can at least make effort to start building them for tomorrow? Most of the interns you'll recruit probably won't be top talent, but the ones that are, will be well worth the investment.
It is funny that the process-oriented IT executive who struggles to figure out how to find top talent won't look in obvious places. If you want to find competent security professionals, have you ever thought about attending a local
OWASP
chapter meeting? If you are looking for talented J2EE developers, have you ever considered lurking where folks who participate in the creation of open source hang out?
Now for the most obvious way to find top talent is to stop torquing current talent! When businesses stop caring about the employee, what will they naturally do? What do you folks think? Isn't it expensive to find, shuffle and retrain employees that don't care about the mission? It makes sense for an individual candidate to pick a company where they enjoy the position and intend to stay there. Businesses would be best to find top people and work to keep them there by giving appreciation, raises, perks, promotions, etc. Carrot and stick, the old-fashioned way. There's no secret to sound management policy...
|
|
View blog reactions