Monday, December 10, 2007
Project Management Worst Practices
I am not one for
imposing heavyweight approaches
as there are others that fulfill this role, but there is one scenario I continually run across in my career where it may be appropriate...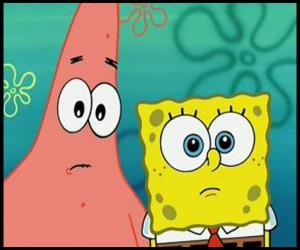 One of my observations of why good project management is hard to find is that project managers nowadays have more responsibilities other than managing projects and therefore take shortcuts to minimizing management effort while attempting to not overlook or forget anything. Sometimes this devolves into delegating certain tasks to other members of the team and at other times the desire for flexible response to change discourages detailed step-by-step planning of every activity.
In the same sense that developers nowadays have gotten more productive through their tools, this unfortunately hasn't occured in the project management space. Formal management and tracking methods along with their tools are viewed as too costly, too time-consuming, too cryptic or too hard to learn. For enterprises that have listened to their Indian outsourcing friends by embarking on heavy process-orientation activities such as CMMI, architects and developers for the most part are only slightly inconvienced by it, while project managers feel the full force of the weight.
If you are a project manager under the burden of CMMi, then a decent practice (there is no such thing as a best practice) would be keep bulleted lists in the simplest form possible using Notepad or Microsoft Word while avoiding Excel at all costs. Lists can even be kept on paper or index cards if you are meticulous in not losing things. The goal is to use the lists as much as possible as automated tools, allowing the manager to quickly scan them, quickly make any necessary decisions, and then forget about them until the next review time. Whenever something comes up while one is working on another task, add it to a list and then forget about it until later.
Some of the lists that project managers should track are:
Deadlines


Current deliverables


Contact lists with name, phone numbers and email addresses for members of the team, customers, software vendors, etc


Things to procure


Critical bugs


Top ten features desired by your customer - even if they aren't the most important as it will assist you with perception management
Of course, I am not advocating that a project manager attempt to mismanage by list nor implying that lists are the only thing that project managers need to do. Of course, we all know that project managers at times need to stop neglecting to talk to people and find out what's really going on the projects they are supposed to be leading...
|
|
View blog reactions