Saturday, July 07, 2007
Is BSD no longer a viable operating system?
It seems as if many IT vendors who package their offerings in an appliance form factor are
abandoning BSD
and switching to Linux and I wonder whether this makes sense or not?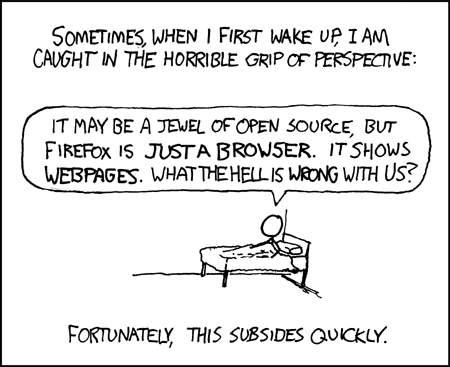 The funny thing is that pretty much everyone in the blogosphere is busy
comparing
Windows to Linux but not talking about the appliance vendor's perspective whom in many ways is more credible. Consider the fact that the idea behind an appliance is to close the box to the need for maintenance and all the support headaches it brings with it. BSD has over the long haul had less security vulnerabilities than Linux, so the switch is somewhat curious.
Likewise, Sun also supports a build of Solaris for the appliance marketplace yet they tend not to market it much. It would seem as if Sun doesn't really care about this particular demographic whom may already have switched to cheaper Intel chipsets. I wonder if there are advantages to using the
SPARC chipset
that folks haven't considered?
Even Microsoft makes a special version of their
operating system for appliances
. Sure, I understand the velocity of patches issued and all the security risks that are out there for going down this path, but one of the more obvious features that using a
Microsoft operating system
over Linux or Solaris is in its ability to participate natively with Active Directory.
Maybe the BSD community needs to partner with the likes of
MBX
,
Add on Data
,
RPath
in order to not lose the race. The value proposition of BSD is still miles ahead of Linux in many areas.
Anyway, I am looking for any white papers on the topic of best practices for building appliances and all the things that a software vendor needs to consider beyond the operating system as well as a list of open source products in this space that can help. Please leave comments of you know of great sources of information...
|
|
View blog reactions