Wednesday, February 14, 2007
Thoughts on CEO compensation...
Most folks get it twisted when it comes to CEO compensation...
It is vital that we avoid disclosure of the formula for incentives as this will only result in paying the crappy CEOs more than they are worth. No absolute, or relative compensation formula would withstand logic.
Some firms need a great quarterback to bring them out of crisis, whereas other firms compensate their CEOs based on fluid market conditions or past acheivement. Of course, none of these factors take into account stock rise, a good but not sole benchmark for evaluating a firms progress.
What is needed in transparent and normalized ways of expressing compensation. Wouldn't it be interesting if each and every annual report were mandated by the SEC to include the following:


A graph that showed the ratio between the lowest paid employee vs the highest paid employee on a year by year basis for the last twenty years


A chart that showed the median income for the employer and how many new jobs on an annual basis were created along with those lost to outsourcing


A pie chart showing how CEOs are being good corporate citizens in terms of charity and showed the breakout of contributions to education vs politicial concerns vs children and families and so on


A graph that tracks over the last ten years either improvements or retrenchments in terms of employee demographics and diversity as defined by EEOC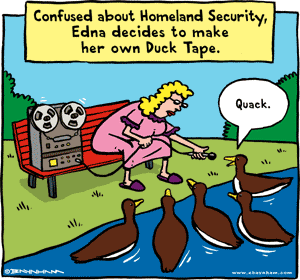 |
|
View blog reactions