Wednesday, February 07, 2007
Enterprise Architecture and turning failures into success...
A wise executive once said, perception is reality...
Enterprise Architects are not responsible for delivery as much as they are responsible for changing the perspective surrounding delivery. One of the tactics you can use here is to encourage the padding of estimates. Padding creates good surprises which can help the business from getting mad at IT. As long as the results are positive, they may not even notice you are crying wolf.
In many enterprises, the culture promotes interactions where facts don't govern opinions nearly as much as expectations. Failure to manage expectations can turn success into failure or a well executed strategy into a disappointment. For example, a company that just reported a 6% gain in net income compared with the previous year may still suffer a drop in stock price. Likewise an otherwise lackluster Enterprise Architect can surprise everybody by showing some small evidence of a pulse.
One architect whom I have the utmost respect for, always tells me that we should run IT like a business and uses familiar executives as an example. He frequently mentions how us Enterprise Architect types get caught up in our coffee clutch conversations and how we spend money wrecklessly in ways we wouldn't do if it were our own. For a minute, his thinking started to resonate with me but in usual form I must counter it as this reasoning isn't always backtestable.
Consider the CEO of
any
Fortune enterprise and whether they are truly in tune with the spending, the strategies and the operations of the ship they steer. I bet you would conclude that they are not. You would if you thought about it realize that they are really wizards in disguise whose sole purpose is to manage the surprise machine.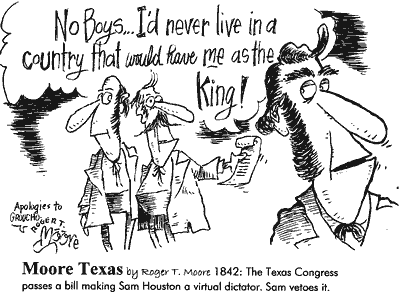 Every quarter, stock analysts from noted Wall Street firms gush with glee and tell CEO's what a great quarter they had as if bewitched by a magic trick even though its secret has already been revealed. So, what can Enterprise Architects learn from CEOs? In the same way that investors don't expect failure, the business community shouldn't either as part of this starts with defining the characteristics of what it means to fail.
Start with projecting the worst-case scenario publicly, when you fully anticipate that you will be able to bring the system up earlier. It has to be all about 100% delivery. If you deliver 99% of what you promised, it will only lead people to sorely miss the remaining one percent. Keep in mind that there are a multitude of opportunities to disappoint folks (NOTE: I do this way too much at work) and it can be even harder to impress them.
One the chance you think I am being facetious by encouraging bullshit, you should let your own better judgement decide. Consider why
George Bush
got re-elected and the Democratic party will be successful in 2007. Hopefully you will realize that they have been busy lowering the expectations of Americans. Those who do so will manufacture surprises that folks will overconsume...
|
|
View blog reactions