Friday, September 22, 2006
Enterprise Architecture: Leadership is distinct from Management
I wish folks would stop using the words management and leadership interchangably...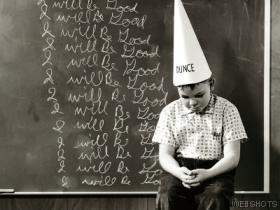 Leadership is about guidance and support while management is about direction and control. As a leader has learned to fulfill their own vision, so it is at least part of the leader's duties to assist others to fulfill their own visions. Leaders have higher principles and appear to be modeless.
The manager's job factors into the roles of ambassador to people outside one's group and of arbitrator to people within one's group. The former role requires empathy for everyone in the group, without any real or perceived partiality. The latter role inevitably entails the generation of real or perceived partiality. Thus there is another contradiction between managing subordinates and being a good manager.
Of course, some bonehead will argue that one individual can be both a manager and a leader. We tend to argue the most with those whom we agree with the most, and obsessively debate the tiniest of differences rather than recognise that we agree on the big picture.
|
|
View blog reactions