Monday, August 07, 2006
Who Needs Industry Analysts?
Michael Dortch
responded to one of my blog entries related to the value that industry analysts provide or at least should...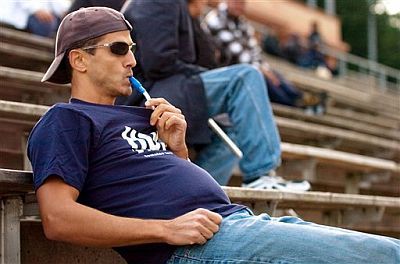 Here is a quote from his blog:
Of course, it's true that any relatively intelligent IT or business decision-maker can make themselves pretty smart pretty quickly about specific challenges by spending some time online. However, most of those people don't have the time to develop anywhere near the experience doing so that most solid senior analysts have.
I have several thoughts on this, including but not limited to:


I would say that analysts have more knowledge than most IT or business decision makers but they don't have more experience! Experience comes from doing. Imagine if me and my work buddies go to the local bar, guzzle two kegs of beer and reminisce over the birth of our children. If we do this every single day, our bellies will be bigger than our wifes when they were pregnant. So, if we have big bellies and have had children, doesn't mean we have experienced pregnancy, we only have outsider looking in knowledge. The same thing comes from being an industry analyst


Your blog further goes on to compare industry analysts to journalism. Do you think if the CEO of Aetna wanted to get exclusive coverage and a quote from say Tom Brokaw, he pays them for it? Does the Immelt of GE pay ABC an annual fee to provide coverage on news of his company. Please find a better analogy.


Your phrase: I love spending the majority of my professional time helping IT users and vendors become more successful also seems suspect. Journalists provide unbiased coverage. To help would introduce bias, unless you can rationalize otherwise. What is your definition of help? Do I like to help my employer or do I like to get paid? Hope you think their is a distinction.


Since you mentioned helping users and listed them before vendors, could you provide me with help on some things that I would like to see? Help me get large industry analyst firms to start listing non-commercial open source projects right next to closed source proprietary packages. I hope you believe this would be of great help to your users...


|
|
View blog reactions