Sunday, June 11, 2006
Delusional thoughts on Enterprise Architecture, Web 2.0 and Why Scoble is leaving Microsoft...
Was thinking about if there was a way to turn enterprise architects into the systems they have stewardship over, would their behavior change...
Enterprise architects are busy thinking about centralizing pretty much everything and never really acknowledge the benefits nor even the potential that enterprise architecture itself should be distributed just like their systems. Systems need to communicate and share information, kinda like us enterprisey folk but we haven't yet figured out our own SOA contract.
As we construct the extended enterprise where we noodle the benefits of federated identity to allow our systems to connect to others not within our administrative domain, maybe we need to federate ourselves! I wonder when the last time enterprise architects such as
J.T.
,
Charles Betz
or others even talked to another enterprise architect
not
within their administrative domain as part of their day job?
Talking this one step further, I realized that I missed an opportunity last week. I had the opportunity to have a great dialog with Alex Cullen of Forrester Research and should have asked him when would he start blogging. More specificially, when would he start participating in a larger community. I haven't came across too many Forrester bloggers in my travel that blog outside of the ones provided by their own firm.
Another missed opportunity was when I was on stage at the Infoworld conference in NYC discussing the notion of Web 2.0 and what enterprises needed to consider. I was thinking the web 2.0 killer app isn't the same tools I use at home such as
YouTube
,
Technorati
,
30Boxes
,
DabbleDB
or even
LinkedIn
. In thinking about this topic, I can never find things at work. We have a myriad of microsites spread throughout the enterprise. I wonder if social bookmarking sites would solve the problem not only for me, but for others. I would if any of the bookmarking sites have considered an enterprise edition?
Scoble
of Microsoft fame is leaving to start
PodTech.net
, a podcasting startup that got $5 million in private equity. The funny thing is that Scoble's equity was built by blogging. I wonder if other enterprise architect bloggers who wanted to start a venture would also be snapped up as enterprises will start to position themselves within Web 2.0? Maybe, us EA bloggers could become millionaires by doing what we love best and just don't know it yet...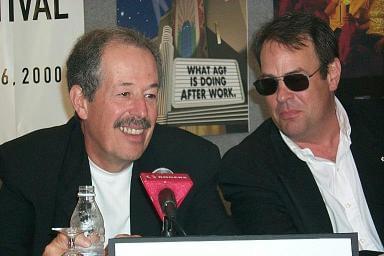 |
|
View blog reactions