Monday, May 08, 2006
Career Advice for those affected by the evils of outsourcing...
Last week, after work I had a conversation with an individual who was affected by his employer pursuing the evils of outsourcing (
NOTE: I do not believe all forms of outsourcing are evil, just some
) and what his next steps should be...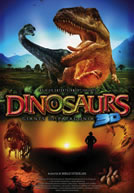 He mentioned to me that he didn't have the time to learn new skillsets such as Java because it would impact the time with his kids. The funny thing is that many of us bloggers also have kids but yet figure out a way to maintain balance. I have two and blog, read and learn while they are asleep. Yes, it requires me to wake up earlier but outsourced folks can do this too.
The conversation continued where I questioned him as to the last technology book he read and of course, silence was telling. The funny thing is that the vast majority of folks being outsourced haven't even read a single technology-oriented book in years! Giving the benefit of the doubt, assuming that money may be tight, I then went on to ask him what magazines he reads. After all, you can get Infoworld, eWeek, Software Development and others for zero dollars and zero cents mailed to your home. You could even use idle time while on the white porcelain throne to get in some reading time.
There is an interesting pattern though to folks who have successfully recovered from outsourcing to those who haven't. A strong predictor seems to be that folks who have worked for the same organization their entire life tend to do worse than those who have worked for multiple employers. Likewise, another predictor is those who have worked for small companies tend to do better than those who work for large.
I suspect the real problem is in insular thinking that occurs in large enterprises. Maybe one strategy that a CIO could consider is making it mandatory that folks targeted for outsourcing break their insular habits by reading blogs such as
Knowledge Crisis
,
ERP4IT
and
Scott Mark
to see what these individuals and others are thinking. Alternative perspectives may help you recover from the evils of outsourcing quicker...
|
|
View blog reactions