Tuesday, February 21, 2006
The Lies told by the Open Source Community
Many within the open source community are into Microsoft bashing while others who advocate open source are really telling lies. Maybe its time for industry analysts to start pointing out who exemplifies true open source ideals vs. those who are simply twisting it in order to deceive folks within the enterprise...
"Open Source" has started to lose some of its idealistive values. These values are best summed up by the Open Source Definition's ( OSD ) 10 Commandments:
1. Free Redistribution
2. Source Code
3. Derived Works
4. Integrity of The Author's Source Code
5. No Discrimination Against Persons or Groups
6. No Discrimination Against Fields of Endeavor
7. Distribution of License
8. License Must Not Be Specific to a Product
9. License Must Not Restrict Other Software
10. License Must Be Technology-Neutral
If you take the time to review the OSD, you will soon realize that many of the so-called industry leaders in the Open Source movement are actually violating the values upon which it was founded. In many cases these are monopolistic corporations who are simply using Open Source as a marketing tool to increase their profits. Companies who use "hybrid" business models which involve selling closed source applications that run on top of open source code (Several database companies come to mind) or companies who release an open source "loss leader" application with hopes to upsell these users into their commercial offering (Several multi-billion dollar software companies come to mind). The funny thing is that Microsoft is probably the only large software company that hasn't resorted to this unethical practice.
This paradigm has been well covered in many industry publications in recent months but none of them have dug deep enough into why this practice will be detrimental to large enterprises who buy into open source for cost savings reasons and not the real reason they should such as interacting with a larger community, getting better quality or improving time to market.
Even many analyst firms themselves have embraced research into the open source space but few have actually figured out ways to incorporate it into their own business model. Should we trust their advice when they are equally guilty?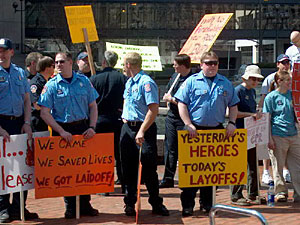 |
|
View blog reactions