Sunday, January 01, 2006
New Years resolutions and the evils of outsourcing
I made several news years resolutions and have already managed to break several of them...
Yesterday on December 31st I attempted to call
Citigroup
in order to cancel my credit card in order to avoid the annual fee charge. I have applied for the Fidelity 529 card which has no annual fee and provides cash contributions to my sons college fund. When the phone was answered, a lady named "felicia" answered but her English was way too proper for a call center person. Of course I immediately figured out that my call was being answered in India and asked if I could be transferred back to the United States.
"Felicia" told me that she could cancel my credit card if I could confirm with her a purchase for $141 on November 17th. I wonder how many people could off the top of their head tell anyone what they purchased on November 17th? The one practice I have in order to protect from identity theft is to pay each credit card statement and immediately shred the statement so it wasn't even a matter of looking it up. Of course it is reasonable for them to confirm my identity, so I suggested that they call the home phone number on record. We hung up and she called me back on the number on file and still asked the same question.
I had asked her to transfer me to a supervisor that was capable of actually providing customer service instead of simply walking through a script that is provided by corporate folks. Her stupidvisor wasn't capable of doing anything other than the script himself. During the call, I had asked her if she was from India and at least she didn't lie to a customer. I then asked her if it were possible to transfer me to someone capable of handling my issue preferably within the United States and she gave me another 800 number to call.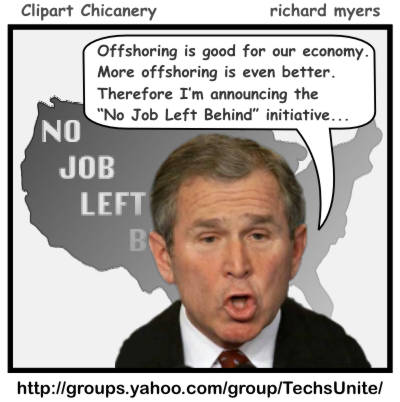 The reason I asked to speak to an American wasn't because I was
anti-India
(I am not saying that I am not though) but it was because I am aware that many
large corporations are fearful
of showing up in the news for security breaches that occur in India and therefore have taken steps to make sure folks that serve customers in India have even less access to customer information than those who reside stateside and therefore would increase the chance of actually getting customer service.
Anyway in calling the 800 number I got a voicemail (no way to talk to a human) and had to leave a message. The voicemail promised a call within eight hours (note this time has passed). It seems strange to me that the executives at Citigroup believe that
outsourcing customer support
for US customers to India might be a good idea. They surely have missed the point. If they change the way they do business they migt do bigger savings and have less pissed off customers who write to their blogs and these blogs are read by thousands of people who write to their blogs and then hundreds of thousands of people read that and will determine not to use Citigroup as a credit card provider...
Call centers are stressful positions. Maybe another way for Americans to retain their jobs is to create additional stress.
Check out this article
for hints as a strategy for those who have lost their jobs. As far as this years first action item, to register a domain at
GoDaddy
and create a site that features American CEOs that do not support outsourcing initiatives. And yes to avoid any surprises, Godaddy's CEO,
Bob Parsons
is on the right side of this issue...
|
|
View blog reactions