Tuesday, January 10, 2006
Blogging with Integrity
Awhile back, I posted on the
rationale
as to why I blog. Today, I felt it was important to not only revisit my thinking but to share my thoughts with the planet...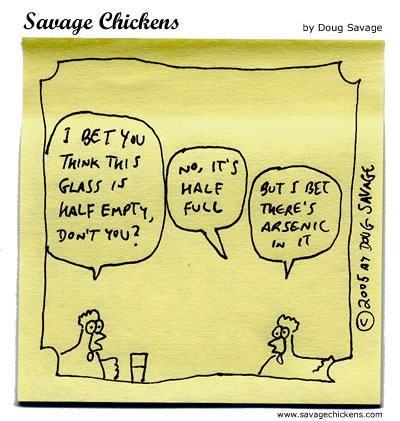 There are many bloggers who blog but do so without integrity. Many of them are thinly veiled marketing pitches in disguise and are weak attempts at selling you their products or services. Unlike the plethora of insulting firms and software vendors I can honestly say that I am not here to sell anything.
Most folks know that I am an enterprise architect of a large Fortune 100 enterprise. I tend to never mention my employers name not because I have something to hide but rather to set the expectation that my blog is not about our internal strategy. To blog on this subject would be dumb. I feel that it is more important to instead talk about issues that go on within many Fortune enterprises and share insight as to what I think about on a daily basis. Hopefully by sharing my thought process, venture capitalists, internet startups and book authors may read something that resonates with them and come up with a solution not just for me but others that otherwise wouldn't have emerged. Maybe I do have something to sell after all.
You may have also noticed that I tend not to talk about products (with open source being the exception) or other software vendors. Of course, at work our media relations policy steers us away from this but my reasoning for complying has nothing to do with work. Software vendors and the products they produce leapfrog each other on a release by release basis so comparing the features of today is supplying information that is dated and therefore in my mind boring. The more interesting conversation is how people perceive technology, hence my strong affinity to talking about the human aspects of technology.
I recently engaged in an email dialog with an employee named James of a rules engine company regarding candid feedback on his blog. We had an interesting exchange regarding his savage desire for his blog at work to stay on point. I attempted to convince him of the error in his thinking and point out that blogging is not about supporting the agenda of one's employer (I am not suggesting being contrary to it though) but in letting folks in the blogosphere understand the blogger as a person. If a blogger establishes trust by letting the world know what he thinks and takes action to become transparent then us folks will develop trust in everything they say and become more receptive to ideas he proposes. If he simply blogs a partyline I will simply change the channel.
In reflecting on mandatory reading for all bloggers:
Cluetrain Manifesto
I think about a key phrase within it;
We know some people from your company. They're pretty cool online. Do you have any more like that you're hiding? Can they come out and play?
I wonder if his media relations department has read it? Anyway, sometimes software vendors see anti-patterns in the way us folks in corporate America do things but never share what they see in this regard as they are too focused on customer success stories. Many of the blogs of insulting firms also suffer from this same disease.
Unlike insulting firms and/or software vendors I don't have an arbitrary constraint to maintain neutrality of opinion. I am the customer and I know that we are not always right!
By reading my blog one can ascertain the "pulse" of the enterprise. Other ways to determine the "pulse" is to make sure that every blog you read supports trackback and has comments enabled. Some folks in the blogosphere turn off trackback under the guise they receive too much blog spam. I wonder if they have ever heard of the delete key?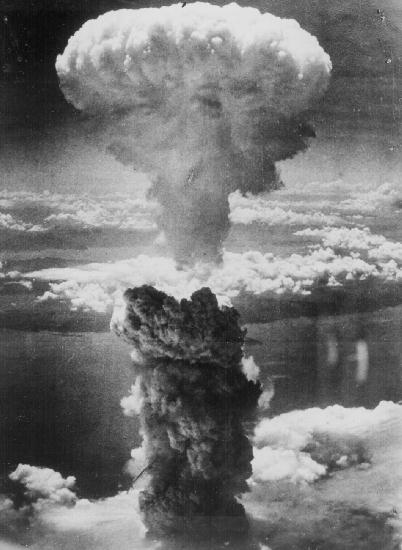 I periodically get spam and simply delete it. The one thing that matters in blogging with integrity is in allowing a dialog, one bigger than the individual and the company they are employed by to emerge. By not enabling trackback and comments they are taking hostile efforts to not allow meaningful conversations to emerge.
I can say that this practice is savagely practiced by industry analyst firms. They have the most to lose or the most to gain by allowing transparent, honest open dialog to occur in the blogosphere. I am of the belief that my peers in other enterprises should eschew analyst firms who don't want to engage with us customers in a modern way and only want to push at us comprehensive documentation (aka research reports) that really aren't that comprehensive.
The value of an analyst firm isn't in reading a book, it is in having a meaningful dialog. Don't buy research reports for information buy access to analysts for insight. Maybe enterprises should vote with the wallets and send their business to analysts such as
James Governor
of
RedMonk
or
Brenda Michelson
of
Seybold Group
.
I guess in the notion of blogging with integrity, I can say that
James Governor
has a really cool name and that
Brenda Michelson
grew up in the next town over (The Warhawks still rule over the Warriors) but that doesn't really matter. What is important is that they are attempting to not push marketing messages but useful insight. Vendors and large enterprises may be pleasantly surprised if you engage in a dialog with them.
Maybe in all reality I do have something to sell. After all, I am the co-author of several bestselling books including:
Java Web Services Architecture
and my latest release
Enterprise Service Oriented Architectures
. Of course I would love to see every reader of this blog not only purchase a copy for themselves but buy a couple for their peers. In all reality, you may have noticed that I rarely even market my own books. They sell on their own in sufficient quantity as folks appreciate the value that I attempt to provide to others.
In blogging, the one goal that I do hope to accomplish is that by blogging and helping others blog I will make the world a better place. Not just in terms of technology but in improving the human condition. Folks need insight not into just technology but things that they wouldn't otherwise think about in their daily lifes. Hence the reason I include pictures in most of my postings that are not directly related to the content. One can hopefully expand their horizon of thought and form their own opinion, of which I hope is positive and game changing.
One game changing act that everyone can participate in is considering donations to worthy charities. On every page, I include a listing of charities that are worthy of your attention. Please consider
today
making a small donation to one of them. In the meantime, I will continue to not only blog with integrity but encourage others to do the same...
|
|
View blog reactions