Thursday, December 01, 2005
The cost of proprietary software...to enterprises
Marc Fluery
of the infamous
JBoss
Group is onto something. He noted in a
blog entry
that for an enterprise software company to earn $1.00 in maintenance revenues, it costs them $2.50.
Another wise blogger,
Matt Asay
noted that this problem gets even worse for enterprises. Here is his quote:

And it's even worse if you have to buy it. You pay 1x to get a bloated software package that only theoretically fits your needs, only to spend 4-10x that initial license cost to make that 1x work such that it doesn't become a -5x.

The sad thing is that many enterprise architects understand the value proposition of open source but still haven't taken adequate steps to protect the investments within their own IT portfolio. Many are still practicing status quo architecture and labelling it enterprise architecture. I hope to see this change over time.
Many enterprise architects look at open source and
rationalize
away the value proposition. The open source community does a good job of making code open, but may be we need to not only think about
Open Source Industry Analysis
but also Open Source Enterprise Architecture? Otherwise, many folks in corporate America will still continue to think they are practicing architecture when it is all really
propaganda
...
Maybe the real problem is in the industry analyst community. I had an interesting dialog the other day with two different analyst firms regarding the desire of customers to see open source projects next to proprietary products in their matrix. One analyst responded that they would never recommend any form of open source product to their customers! This tells me that folks from the open source community need to either start making the industry analyst space irrelevant or at least spend a little more time in getting these analysts accurate information?
I wonder if folks in the enterprise really do care if the research they purchase doesn't include all the potential opportunities for cost savings and has been filtered? I wonder if folks in the enterprise are OK with not learning about innovative products that could increase competitive advantage simply because they are not proprietary? I wonder if analyst firms think us folks in corporate America aren't capable of making our own informed decision and need to be coddled in this manner?
Jon Udell
of
InfoWorld
threw out a challenge to me in this
blog entry
basically stating that "he'll be listening - to as much of it as I can hear". I took this as a call to action. Jon, I am noodling innovative ways for you to hear some of the conversations in this space and will ask others within large enterprises to do the same. Maybe Matt Asay could invite Jon to the next
OSBC
conference so he could hear a different open conversation?
The one thing though that Jon should have asked when he talked with Randy Heffner isn't on just service-oriented architectures and one's ability to speak brilliantly on it as there are other analysts that are just as good (Jason and Ron at ZapThink come to mind) but if they think they can do more to help enterprises do SOA better above and beyond the research they publish? Maybe you could ask Randy how come he never talks about wonderful open source ESBs such as Mule and ServiceMix as adding value to an enterprise? I wonder if Randy is aware that these products are running in mission-critical scenarios in multiple Fortune enterprises?
Some analyst firms sell documents and for these the notion of open source industry analysis will make them poo poo on themselves. The good analysts though, have absolutely zero to worry about as their value comes about in terms of having open conversations. As an agilist, I of course know that working software is more important than comprehesive documentation and belief that if you substitute the word software with the phrase:
objective unbiased conversation
then real value emerges.
I can say though that in my travels, several analyst firms are jumping on the bandwagon. I had a conversation with
Andreas Antonopoulos
of
Nemertes
who is working on a research report that will be licensed under Creative Commons. I can tell you also that Nikos over at Gartner is also considering...
As a participant in the
Free Software
movement, it is OK to sell free software in the same sense that it is OK to sell open source industry analysis. The key to free is not price (free as in free beer) but free in the sense of freedom; which comes with rights and responsibilities. I beg all industry analysts that read this particular blog, please consider listing open source projects along side commercial offerings. The purchasers of your content have a right to consume it and you have a responsibility to produce it.
The whole point of today's blog entry was simply the fact that open source is starting to look more conservative and safer that proprietary commercial software. Architect's in the enterprise, please figure out how to spend your employer's money more wisely. Hopefully you may have realized that proprietary software and its costs are not only unfriendly to us, they are equally unfriendly to the folks you purchase it from as well...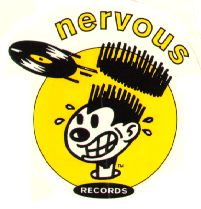 |
|
View blog reactions